LiFi, short for Light Fidelity, revolutionizes communication with its bi-directional optical technology, empowering lightning-fast data transfers without relying on radio waves.
Up to 50% energy savings compared to a Wi-Fi solution
Routers, modems, repeaters… WiFi requires energy-intensive electronic devices that are often left on all the time. In contrast, LiFi benefits from the energy efficiency of LED bulbs used to operate it, resulting in lower energy consumption compared to WiFi. As a result, LiFi can lead to significant savings on electricity bills.
Oledcomm, a pioneer in LiFi, has developed the LiFiMAX solution, a system consisting of a transmitter device integrated into the LED bulb, called Access Point, repeaters (Photonic Antennas) and a receiver device connected to the connected device, called a Dongle.
Photonic
antenna
(repeater)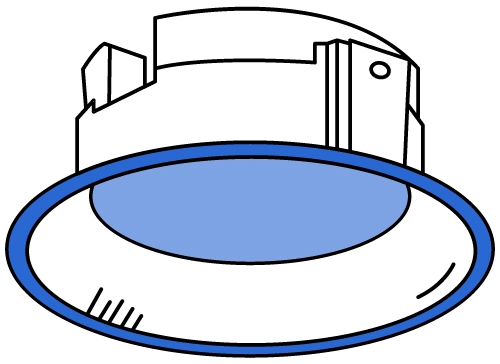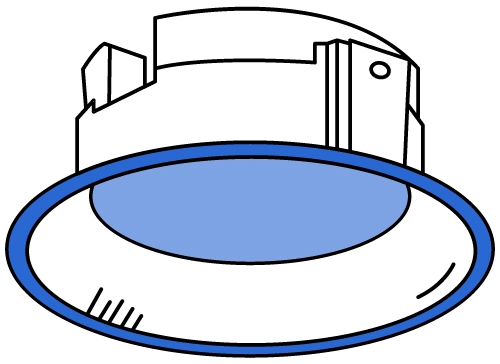 Rivalry or complementarity?
WiFi and 4G/5G suffer from numerous flaws, including network saturation, interference problems, potential radio wave toxicity, limited coverage, and insufficient security. These limitations present a significant obstacle, especially in a world where an increasing proportion of our daily functions rely on the Internet.
Recognizing the necessity for an alternative wireless communication technology that could overcome these challenges, LiFi was developed to address this pressing need.
"Lifi: Overcoming the Limitations of Conventional Technologies"
"LIFI WASN'T CREATED WITH THE OBJECTIVE OF ERADICATING WIFI"
But contrary to what we may sometimes read or hear, LiFi wasn't created with the objective of eradicating WiFi. It's above all about extending the field of possibilities in the field of telecommunication, of thinking about the connectivity of today and tomorrow by freeing ourselves from the obstacles of current technologies without depriving ourselves of their benefits.
In the long term, we can imagine that LiFi will be preferred to WiFi wherever radio waves are undesirable, whether for health or interference reasons, that it will develop in the most demanding sectors in terms of data security, such as defense and governments, and that it will be an integral part, along with other complementary technologies, of the digital landscape of tomorrow.
Do you still have questions?
Find all our answers on the FAQ page and if you still need information, feel free to contact us.