SatelLife: LiFi Explores New Horizons in Space
SatelLife, Oledcomm's communication solution, takes flight in space with the launch of the first LiFi satellite.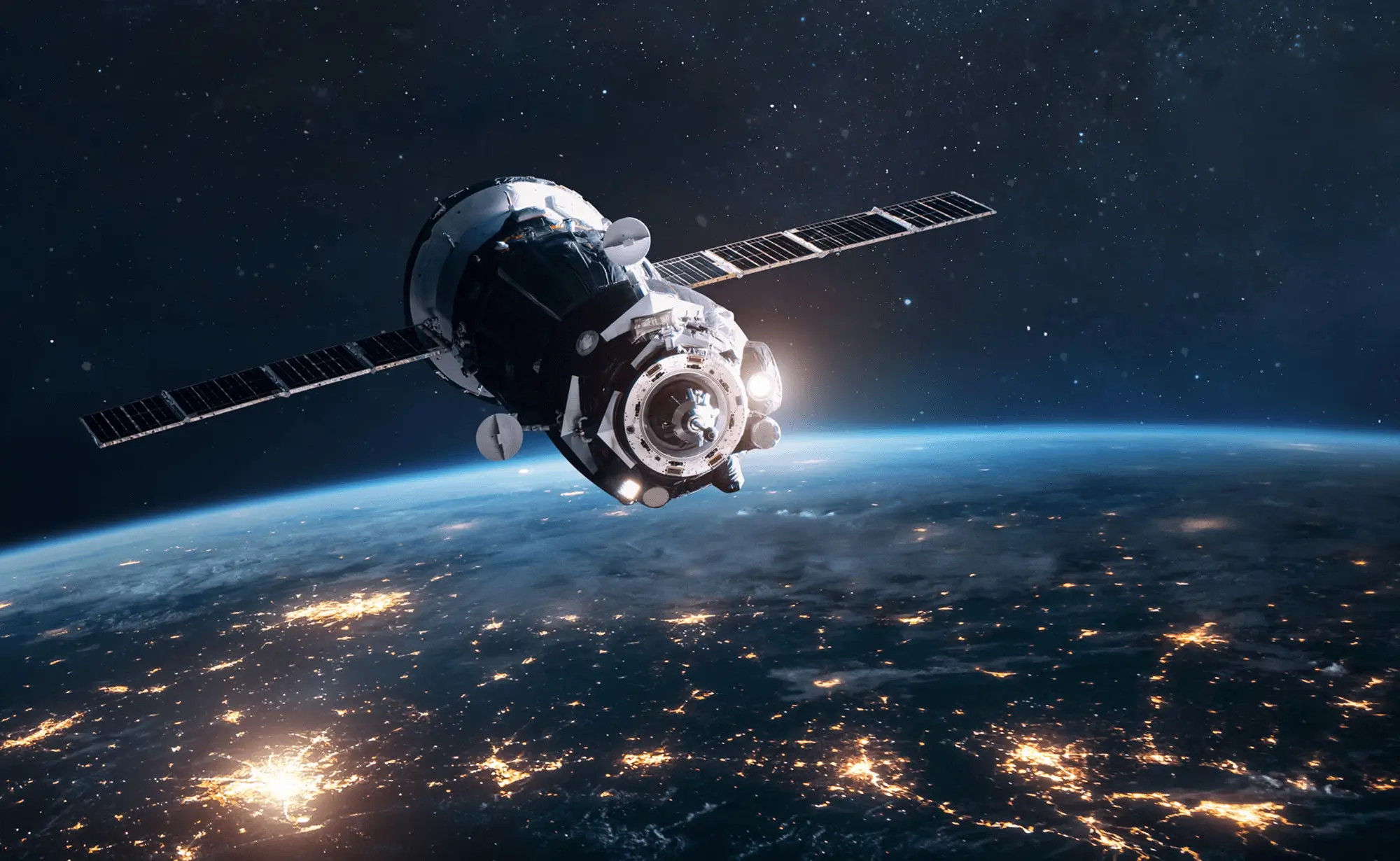 Oledcomm Marks Milestone with LiFi Technology on Board the INSPIRE-SAT 7 Nanosatellite. Oledcomm achieved a significant milestone by equipping the INSPIRE-SAT 7 nanosatellite, launched on April 15th into low orbit, with LiFi (Light Fidelity) technology.
Developed by the University of Saint-Quentin-en-Yvelines, this Earth observation satellite aims to test the communication solution developed by the startup, known as SatelLife, in real-world conditions.
A Giant Leap in Space
For over two years, Oledcomm has been working on this wireless communication solution tailored to the space sector. SatelLife's ambition is to replace in-satellite or in-launcher cables, which are often heavy and cumbersome. While traditional shielded cables can weigh up to 65 kilograms, the module developed by Oledcomm weighs only 83 grams. Furthermore, LiFi technology offers a high level of security and emits no radiofrequency, eliminating electromagnetic interference that can disrupt satellite equipment.
In practical terms, Oledcomm's LiFi technology uses LEDs that flash at a very high frequency (30 MHz) to transmit and receive information at high speeds, with minimal latency, in the nanosecond range. Moreover, LiFi can transport up to 3 Gbps, making it an efficient alternative to cables for intra-satellite data transmission.
LiFi in Space: New Perspectives for Space Missions
The launch of the first satellite equipped with SatelLife aims to test the solution's robustness in the low-earth orbit space environments. The satellite will have to withstand extreme temperature variations, the vacuum of space, and the rigors of launch into orbit.
The test is expected to last one to two years, the duration necessary to ensure that the device can operate reliably for at least five years, the average lifespan of a satellite in low orbit. The initial telemetry results received are very promising, and the LiFi module is functioning perfectly.
In addition to this inaugural launch, Oledcomm continues discussions with major players in the space industry such as ESA, NASA, OneWeb, Thales Alenia Space, Airbus Defence and Space, and ArianeGroup. These partnerships underscore the growing interest in LiFi technology within the space sector, particularly for applications like space rendezvous and in-orbit factories.