Oledcomm doubles its LiFi speed to 2 Gbps
Oledcomm unveils its latest LiFi breakthrough in wireless optical communication enabling the industry of the future to connect through invisible light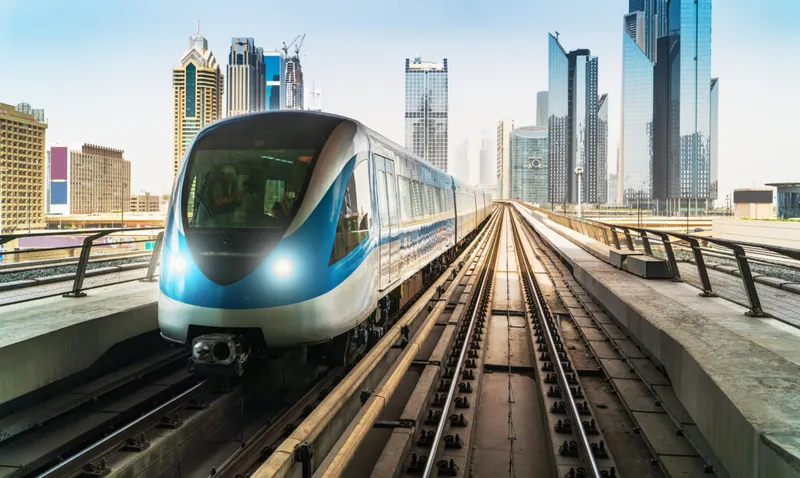 Light Fidelity connects the future of mobility and the industry 4.0 at 2Gbps
Oledcomm, the global leader in LiFi technology, is furthering its leadership at CES 2023.
Oledcomm unveils LIFIMAX2G®, enabling the factory and transportation of the future to connect through invisible light. Oledcomm announces a doubling of the speed of its LiFiMAX range with a 2Gbps connection. Now even faster, more reliable and secure, LiFi is a high-performance, greener alternative to radio waves and cables, with low energy consumption.
Following the worldwide success of LiFiMAX Cybersecurity Solutions® launched at CES 2020, Oledcomm unveils its latest breakthrough in wireless optical communication. Oledcomm's LiFiMAX2G® enables industrial and rail and other mobility infrastructures to access high-speed transmissions securely, without interference and tamper-resistant. LiFIMAX2G® is particularly suited for subways, trains and any vehicle that needs to download huge amounts of data in terabytes (images and videos) in less than 20 seconds as well as for industrial Industry 4.0 applications in augmented reality, IoT or M2M. As fast as Gigabit Ethernet, more secure than WiFi, and as small as a smoke detector, LiFiMAX2G® takes Vehicle-to-Infrastructure communications and connectivity for Industry 4.0 to a new level.
A fast and secure solution for electromagnetic signature-free transmissions
This new generation of LiFi transceivers doubles the speed achieved by the previous generation, now reaching nearly 2 Gigabits per second upstream and 2 Gigabits per second downstream at a distance of 1-5m. Also addressing the growing capabilities of IoT in rail or industrial 4.0 infrastructures, the use of invisible light avoids interference compared to other radio wave-based communication modes, allowing devices to exchange data safely at any time.
According to Benjamin Azoulay, President of Oledcomm, ". The dizzying growth in the amount of data collected in mobility situations and the increase in multimedia flows require a reliable and uninterrupted communication standard for all, especially in transport and factory 4.0. We are proud to contribute to the development of these new standards." Oledcomm will be exhibiting at CES from January 5-8 in booth 59206. Industrial LiFi connected augmented reality (AR) application demos as well as V2I (Vehicle to Infrastructure) connection demos will be performed upon request.
About Oledcomm
Oledcomm is a French Spin-Off company from the University of Paris-Saclay and a leader in invisible light optical communications (LiFi) solutions. It has a strong technology leadership in LiFi, with more than 33 patents and three Innovation Awards at CES in Las Vegas in 2018 and 2019. The company is ISO 9001:2015 and ISO 14001:2015 certified. Oledcomm's LiFi offering solves connectivity problems by replacing cables in environments where radio waves are undesirable. Targeted sectors include space, defense, industrial and education. Since 2020, LiFiMAX® has been installed and tested in more than 800 projects worldwide and has been validated by ORANGE for Cybersecurity.
At the Mobile World Congress in Barcelona in 2021, Oledcomm announced an integrated circuit (ASIC) that enables native LiFi integration in tablets, PCs or smartphones. Oledcomm is a laureate of the European Deeptech EIC Accelerator program, which provides for the European Commission to invest in Oledcomm through the EIC Fund.
Read more: LEDs Magazine   Forbes    Electronics360   Electronic Specifier